Tantra Massage Education
– learn to love actively and to touch consciously –
If you want to be an authentic Tantra Massage Therapist and help others to heal themselves from all kind of traumas or break free from their own limitations and inhibitions, and in this way reconnect with their true essence, first of all you must do that with yourself. This is a step-by-step process and it takes time, consistent practice and patience. If you give a massage without having gone through this process first, it cannot be called Tantra Massage. It is perhaps a sensual or an erotic massage. But what makes it Tantric is the transformation you have gone through, the level of mastering the erotic energies you have attained and your ability to stay centered in the heart. For sure it is not a quick fix. It is entirely up to you how fast you go and how high you reach. We promise to guide you through this process and provide you with all the tools, knowledge and practical applications that you need. We require that you bring your dedication, maturity, patience and love for helping the others. With this combination, you have the biggest chances to become the best version of yourself. If you are ready for this, continue to read this page and apply for our Tantra Massage Education. If not, we look forward to meeting you in the next massage or in one of our workshops.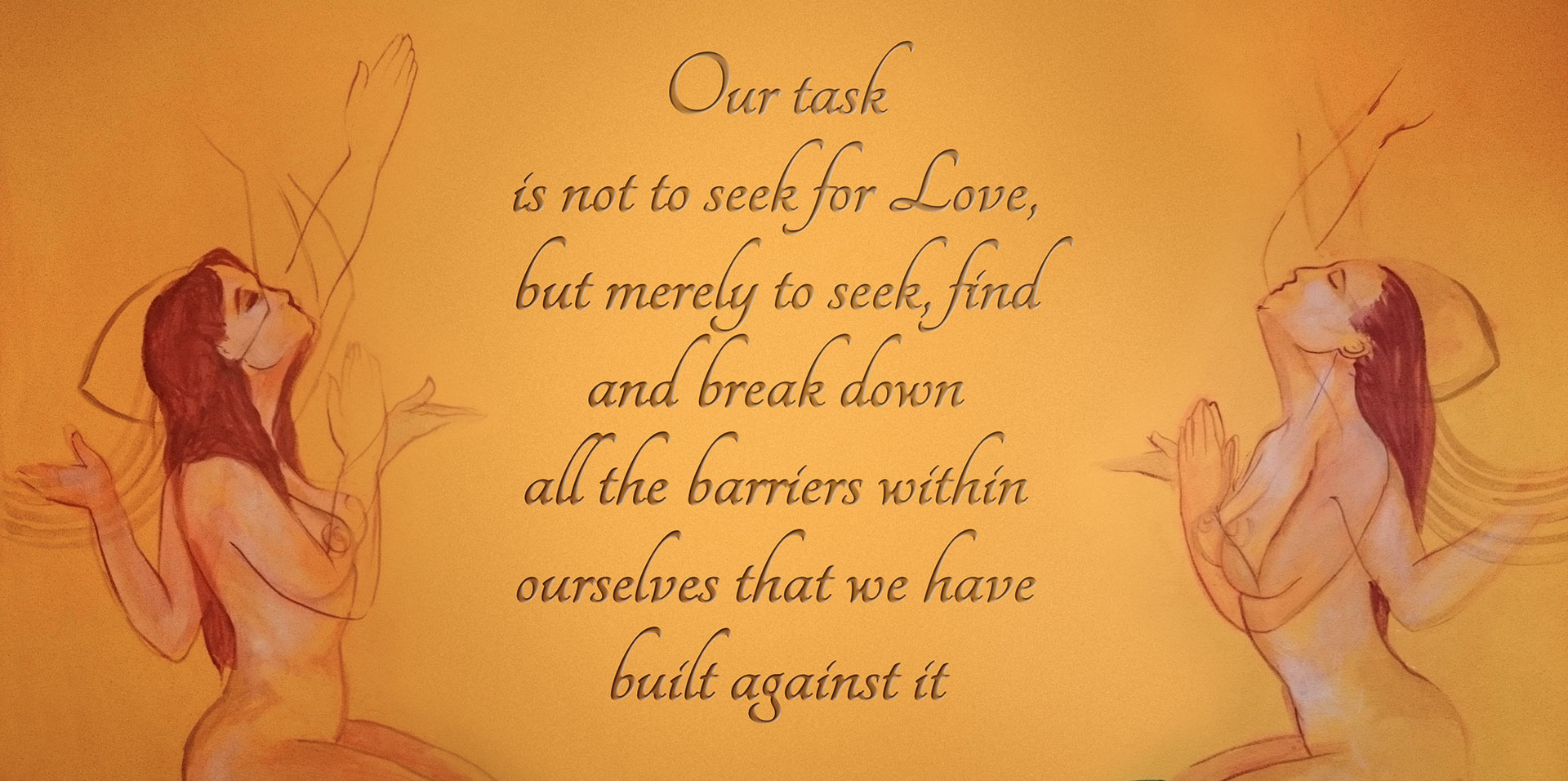 In the Tantra temple, you will learn about the thousand-year-old tantric wisdom of life and how to integrate spirituality, love and sexuality to awaken life's full force and nurture the inborn potential we all have as humans. Tantra is a revolutionary approach to life that grants us the opportunity to live intensely and with a fully awakened consciousness in the present moment.
Everybody may benefit from tantra, because tantra always starts right where you are in life, no matter which life experience you carry along. The tantric wisdom will offer you practical solutions no matter if who want to just do something for yourself or if you want to learn to relax physically or mentally, have a better contact with your body, free yourself of current anxieties or old trauma, invest in your sexual energy, learn to connect eroticism and love, experience how skillful touching reaches the soul, experience your body becoming alive and filled with joy, get the feeling of 'coming home', know yourself better, increase intimacy and togetherness in your relationship, experience deep ecstatic spiritual unity during love, or simply find answers to life's existential questions.
We have temples in Copenhagen, Odense and Aarhus where you are welcome to receive tantra massage, listen to tantra presentations, participate in workshops, receive tantric initiations or training in tantra massage, or participate in women's groups, or temple evenings.
When the massage started, I quickly felt how living it was and how much I could relax. My head couldn't keep up at all, but my heart could! I could feel how I surrendered myself down to the smallest cell and could open up more and more , and felt more and more happy the more I accepted that love was all around me in the universe. I felt it as a safe and warm womb, where I could be innocent, open and curious and know that I was being taken care of and loved the whole time. It was a very very beautiful to experience and I laughed and sighed and enjoyed it…
Anna
It felt so beautiful, deep in my soul. To be touched and have your upper body lifted and bent backwards in that way was such a super beautiful experience. I felt so free and uplifted in such a special way and could breath much more freely. Thank you Filip, I have regained my belief that it can be possible to be deeply connected with a man who has the courage. A massage I won't soon forget…
Camilla