About us
The Tantra Temple is an association of people dedicated to making the Tantric wisdom available for everyone who is ready for it. 
We aim to share this wisdom through tantra massages, tantra courses, and workshops, as well as having an active participation in the public debate about love, sexuality, couple relationships and spirituality.
Tantra is a practice which leads us to reveal our true spiritual nature. Tantra can awaken our full potential as human beings and make us realize that we are all deeply connected with each other. We believe that there is a great need for this, in a world characterized by alienation from our body and soul, where we prefer to present an image of ourselves instead of being who we truly are.
Most people turn their attention towards their exterior life (Facebook, job, family, internet, TV etc) and never discover the incredible richness of their inner life. We believe that by knowing ourselves and exploring what is inside of us, we will also make the world a much better place to live.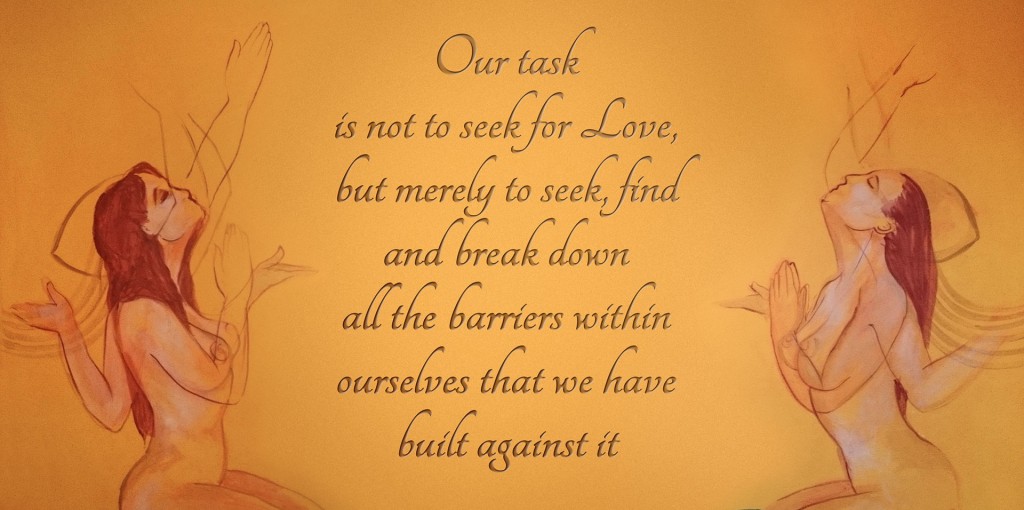 The Team
Our team of masseurs is selected according to high requirements. Everyone has to complete our internal education and will be in apprenticeship for up to 2 years depending on prior knowledge and skills. In addition to this all members of our team have a daily spiritual practice and are following weekly courses in yoga, tantra and meditation to continously deepen their understanding. In other words, we only employ masseurs in the Tantra Temple who are dedicated to living a Tantric life.
Finally we also select our masseurs from an energetical point of view to make sure they are all harmonious both physically and psychomentally – and that they are ready to offer massages with a fully open heart. The masseurs are typically between 28-45 years old. Our masseurs are also normal people that you can talk with and ask for advice – they all have a rich life experience and know how to guide you further on your path and how to overcome the challenges of life. Most of our masseurs are also highly educated from other areas of life and we have among our team doctors, nurses, engineers, ballet dancers, yoga teachers, musicians, ex military men, agronomists and social workers.
The Tantra Temple is an international environment with both Danes and foreigners. It is not all of us that speak Danish, so if you want to be sure to meet a Danish-speaking masseur, you should specify this when you make a booking. In the past 10 years we have educated more than 100 masseurs from for instance Sweden, Norway, Finland, Australia, Argentina, Hungary, the Czech Republic, England, Romania, Portugal, Holland, Germany and Denmark.
Some of these people have later gone back to their home countries to start a Tantra Temple, inspired by the Danish model. Some have chosen to stay in Denmark and are now a part of our team. 
We sometimes encounter prejudices towards our masseurs from Eastern European countries, believing them to be a "cheap Eastern European workers" or even that there is some form of "human trafficing" involved. In reality tantra is genuinely flourishing in the former Communist countries, while at the same time often being misunderstood by societies characterized by religious and political dogma. Therefore many Tantrics are moving to for instance Denmark, which is one of the countries most open to alternative ways of life. 
Our location
We have given our best to decorate our temples according to the Tantric knowledge regarding colours and how to create a sensual and beautiful ambience, and you will find that our temples are like a beautiful and peaceful oasis, where you can leave the worries of everyday life behind, and experience the present moment through your senses. 
We have Tantra Temples in Copenhagen, Aarhus, Odense and Reykjavik. 
History
The Tantra Temple began in 2006 in a tiny apartment in Christianshavn. We were a group of friends who had been practicing and teaching Tantra for a number of years and experienced profound transformation in our lives. We felt that our experiences with consciousness, energy and love were so essential that we could not just keep it to ourselves – we had to find a way to transmit it. In tantra there is an ancient tradition for transmitting knowledge, love, energy and even states of consciousness through touch, so tantra massage was an obvious method to show people that they have an vast unknown innate potential.   
By bringing awareness and consciousness to the erotic energy and lifting it to higher levels, this energy becomes like an engine for rapid personal and spiritual development. We were already teaching this, and you can read about it in books about tantra, but understanding and being able to apply in your own life is most often a different story. We discovered that by giving people a direct experience through their own body with a tantra massage, they suddenly understood it for real. We realized what an efficient way it is to transmit something which words can not entirely cover. The tantra massage gave our guests a physical and inner experience of new freedom, on the erotic, emotional and spiritual levels. In this way we succeeded in balancing theory with direct experience. Knowledge and experience, mind and body always go hand in hand in tantra.
Before we opened our first Temple we didn't know whether there would be any interest in tantra massage in Denmark. There were exceedingly few offers in this direction and those existing were often controversial, or thinly disguised sexual services. So we knew that it would take quite some work to make tantra commonly accepted. But already from day 1 there was such a big interest that we were actually flooded with calls. Obviously we had stumbled over a great need in a big part of the population; the human need for loving and conscious touch. 
The following year we opened temples in Aarhus and Odense, in this way being within reach from most of Denmark. And yet another year after that we opened a temple in Reykjavik, Iceland.  
The rumor was spreading quickly and our guests were sending their friends and family to the Tantra Temple. Famous people began blogging aout their experiences and women's magazines were writing articles and bringing interviews about massages in the Temple. We have participated in several TV programs over the years. We were among the co-founders of the Tantrafestival, which has become a very popular and regular event in Denmark, and aside from yearly festivals in Copenhagen and Aarhus, the concept has spread to Malmö, London, Prague, Budapest, Helsinki and other European cities.
Tantra massage had suddenly become "in" and we began to also receive more and more female guests, and after a beginning with mostly men being interested in a tantra massage, now our guests are approximately 50/50 men and women. To a large degree we owe the fact that tantra massage is now more commonly accepted to the Danish women, and also that it is now seen as a genuine path of self development, life wisdom, and erotic and spiritual freedom.