TANTRA MASSAGE EDUCATION IN DENMARK
WE HAVE NOT YET SET DATES FOR THE NEXT TRY OUT MODULE
Stay in touch and up to date with the latest news about the education –
Get the freshest content, tantric secrets and techniques!
Please go to your email and confirm your subscription by clicking the link you received.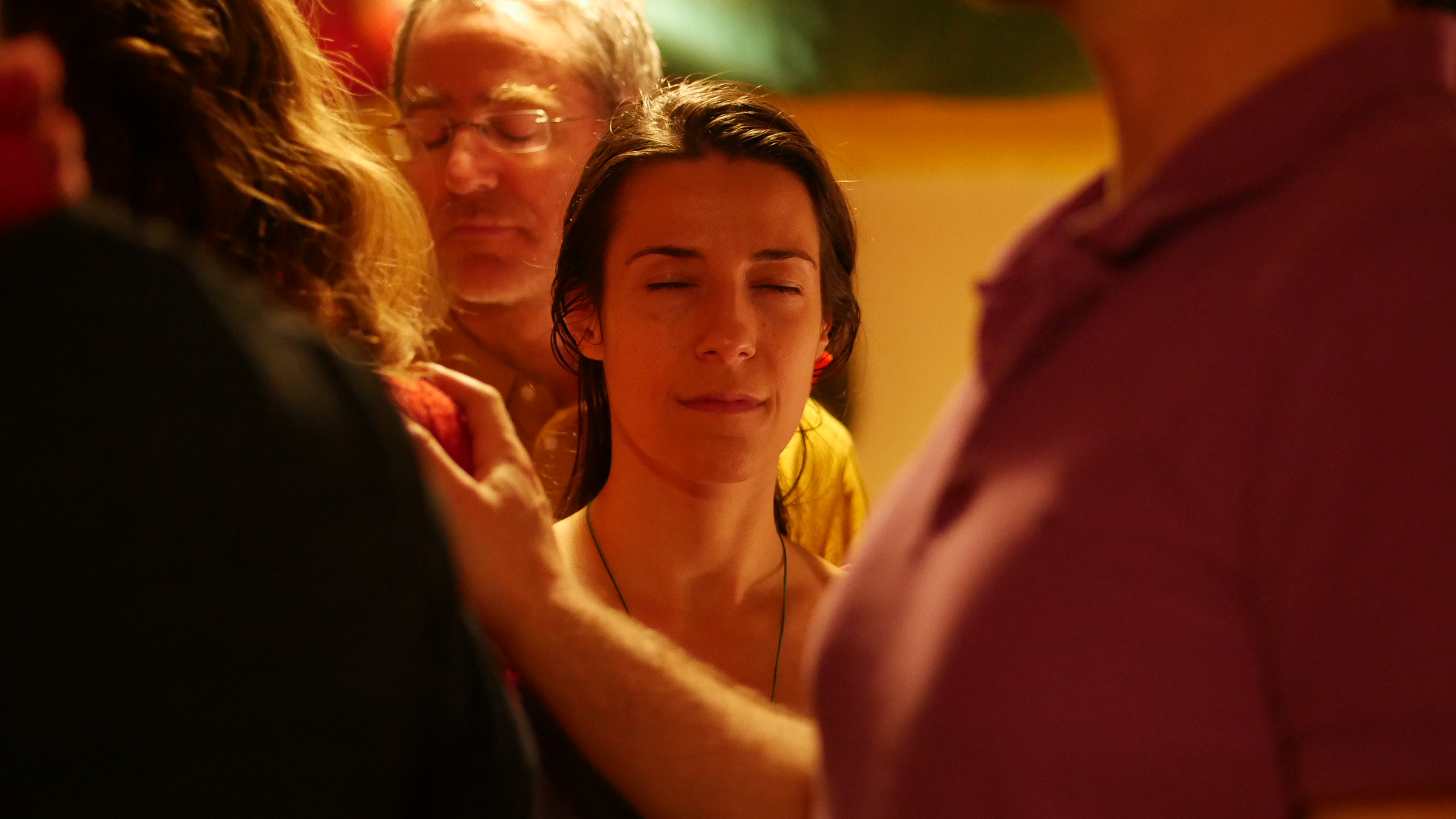 the BASIS for becoming a genuine Tantra masseur

the real purpose of Tantra Massage
Increased awareness upon your own energy and behavioral patterns
Enhanced communication skills
Proper ability to give and receive feedback, which is essential for your transformation and improvement.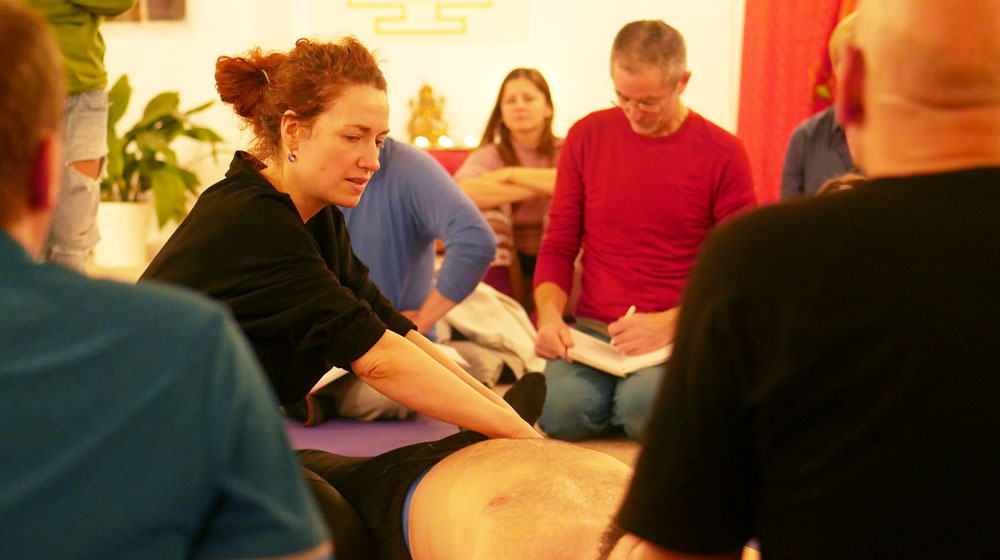 Basic attitudes in Tantra: awareness and relaxation

Fundamental physical and subtle body anatomy
Introduction to acupressure points, Hatha and Meridian Yoga

Touch, the language of the heart

Introduction to Tantra and the sacred Art of Conscious Touch
WE HAVE NOT YET SET DATES FOR THE NEXT TRY OUT MODULE
Please note that applying to the Try Out Module does not commit you to the entire Education. For questions, please email us at education@tantra-temple.com.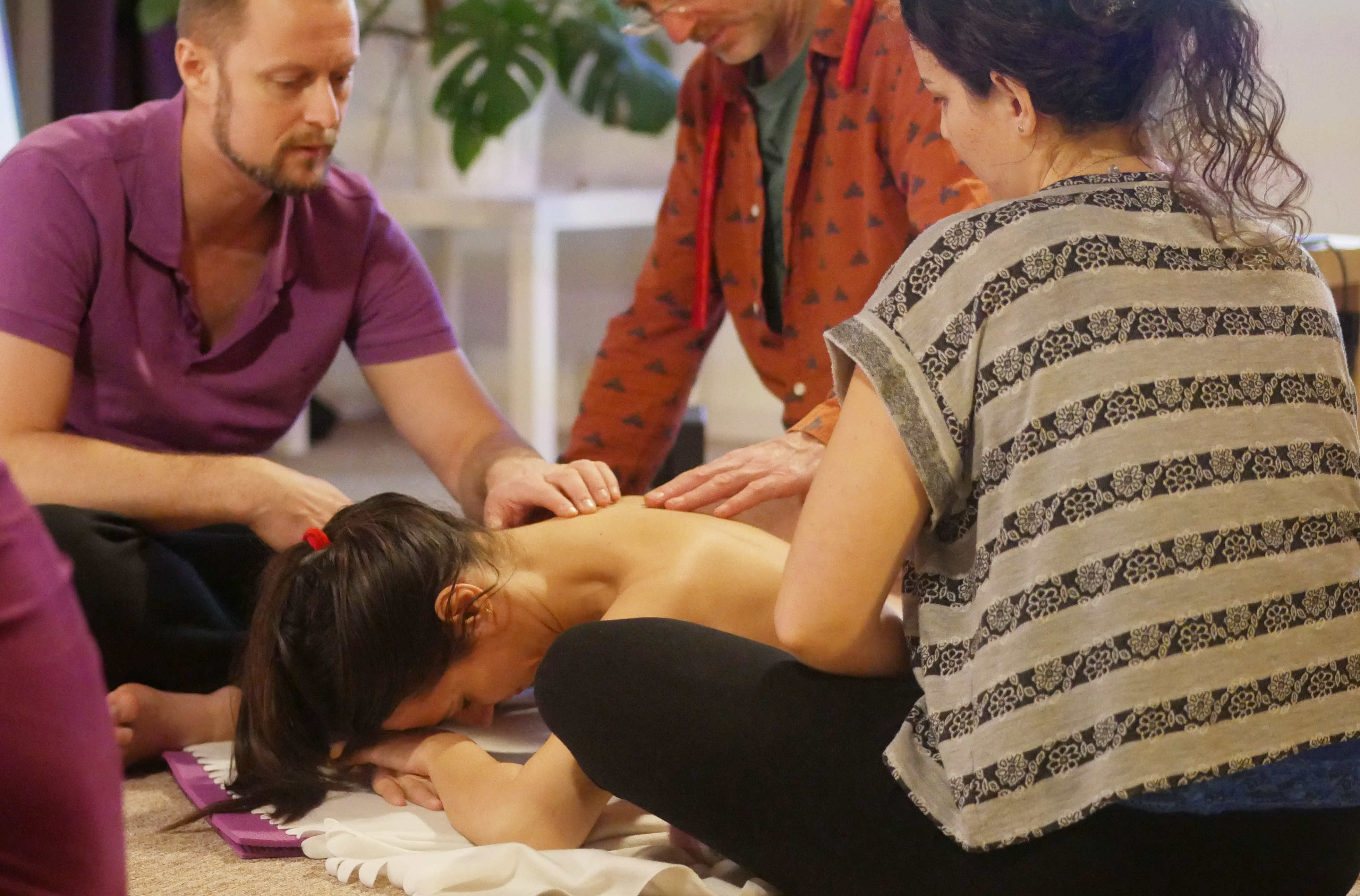 Saturday (registration is between 15.00 – 15.45)
16:00 – 22.00*
Sunday – Friday
7.45 – 8.30 – Breakfast
8.30 – 11.00 – Lecture
11.00 – 11.15 – Short Break
11.15 – 13.00 – Meridian/Hatha Yoga
13.00 – 14.00 – Lunch break
14.00 – 15.30 – Massage training
15.30 – 15.45 – Short break
15.45 – 18.30 – Massage practice
18.30 – 19.00 – Uplifting Yoga practice
19.00 – 20.00 – Dinner
20.30 – Evening program
Saturday
09:00 – 17:00*
Note:
*Breakfast, lunch and dinner breaks are included + several shorter breaks throughout the day
Certification
The Try Out Module of Tantra Massage Education introduces you to the basic principles and techniques of the Tantric System, and how to apply them in Tantra Massage. We will have a talk at the end of the Try Out Module and decide together if you are ready to continue with the next modules, if you want.
Please note: Participating to this Try Out Module does not qualify you for being a professional Tantra Masseur acknowledged by the Tantra Temple. In order to achieve this, it is necessary that you complete and graduate from the entire Tantra Massage Education.
Price
Module fee: 13.000 kr (1750 euros) to be paid latest 2 months before the module starts (tea, fruits and snacks are included in the module fee).
The price for food and accommodation (seven days/nights) is 2.800 kr (378 euros). There is also the possibility to go to a hotel or bed&breakfast in the area. Click here for details.
In order to know yourself better, we included in your training and in the module fee, 1 individual tantra massage session of 3 to 3.5 hr with a professional tantra masseur from the Tantra Temple. The practical value of this individual tantra massage session  is 2.235 kr (300 euros). The experience itself is priceless.
Moreover, we provide you with a highly trained tantra masseur, who will be your personal tutor and who can guide you. The practical value of this is 3.355 kr (450 euros) and is included in the module fee. Once again, the experience itself is priceless, in particular because you will receive feedback from an experienced professional tantra masseur, which is a huge opportunity for you to go deeper with your own process.
For our Tantra Massage Education we have found the perfect location: Paradise Retreat Center. Paradise is a heartful Retreat Center and event venue, one hour drive south of Copenhagen, that promotes inner growth and soul awakening.
It hosts various retreats and training courses, providing the best in order to help seekers to awaken paradise in their inner being. It is a place filled with beauty and simplicity, in the peaceful danish countryside, surrounded by calmness, serenity and nature.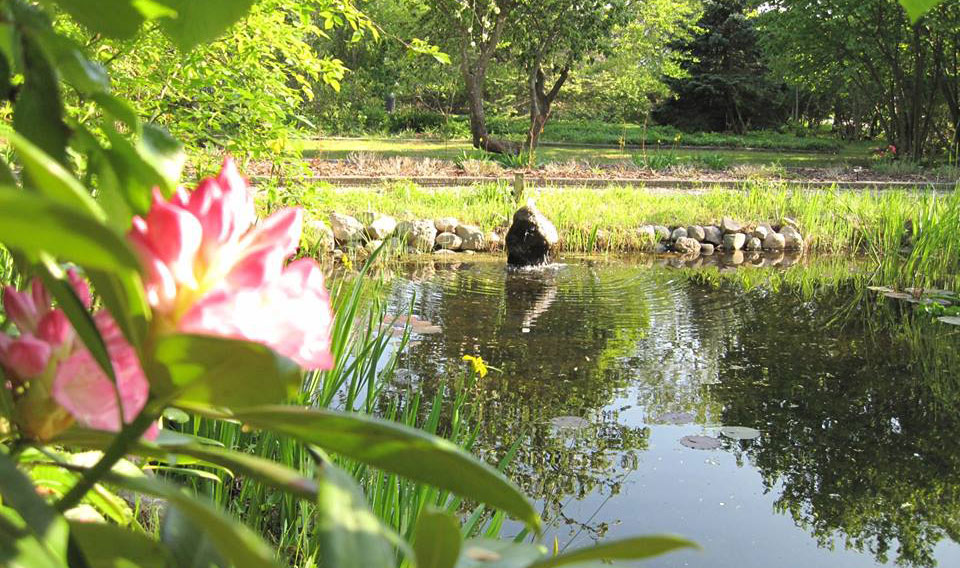 In order to keep the experience positive and rejuvenating for all guests, Paradise Retreat Center has a policy that prohibits the use of alcohol, tobacco and controlled substances.
WE HAVE NOT YET SET DATES FOR THE NEXT TRY OUT MODULE
APPLY NOW!
Are you as excited as we are? Would you like to apply now?
Click on the button below and follow the instructions