– movement and touch as a gateway to the hidden language of the Soul –
Welcome and enjoy connecting to yourself and to others through touch, physical contact and intuitively unfolding movement!
We will create a safe and exciting frame where you can gradually sink more and more deeply into the fulfilling levels of your being. You can move alone, or in contact with others.
You do not need previous experience from some specific form of movement practice; it is enough if you just come as you are, yearn to know yourself deeper, and move in your own way. In this workshop even just breathing is counted as a meaningful movement. If you are breathing, you are already dancing!
The spirit of this practice is very exploratory and is embracing direct experience in the present moment. Movement will spring from a desire to know one self deeper. We will practice listening to our selves, what is the most meaningful action to do, and what not to do – in each moment.
Soul nourishing non-verbal communication gives us a chance to let go of usual restrictive patterns of the mind, and allows us to experience our selves in a liberating way as fresh, newborn and free.
What to expect
We will first gather in a guided circle to practice the basic principles. Then we engage to our own movement, and later connect in playful and exploratory spirit with others. We will finish with awareness and relaxation, and gather again in a circle to share our experiences from the practice.
The evening will be safe, fun, exciting, and gives you the precious opportunity to experience yourself in a Soul fulfilling way, out-of-the-conventional-boxing of the mind.
In this practice you may cultivate the following skills :
Awareness
Heartfulness
Presencing
Listening
Deep relaxation while acting
Intuitive inner knowing
Self knowledge
Openness
Courage
Trusting without reasoning
Spontaneity
Friendliness
Recharging sociability
Accessibility
Humor
Warmly welcome!
Price
Paid ticket: 200kr
MB ticket: 150kr
Sign up via billetto.dk
Teachers
Rumi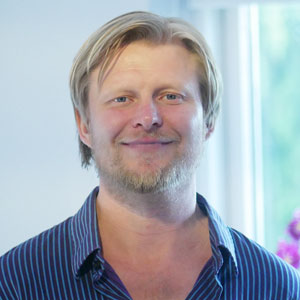 Rumi is a well experienced Tantra teacher, a skilled tantra masseur, trained gestalt therapist, as well as performer of contact improv. He is motivated by finding the center that two (or more) people share when they come together into a lager unity. The heart connection that ensures such unity has driven Rumi to study arts and theater, eventually discovering that the tantric perspective offers the broader perspective he has been searching for. His vast experience with Tantra Massage, doubled by his training as gestalt therapist qualifies him to help women to heal emotionally and to find their own inner center.